About Us: Video Production, Videography, Photography, Event Production, & Visual Design
We're storytellers, visual communicators if you will. The Mid-South is the place we're EXCITED to call home. It's perfect actually, with its rich cultural history, agriculture and manufacturing, healthcare, and so much more — the stories to share are endless. Your story is a chapter in Mid-South history the world needs to know. We'd be honored to help communicate your story, your message, your history.
Seeking visual content, design, communication media, or brand messaging? We have the experience you need.
Contact Us »
We say media production is only the beginning. When working with us we build a strong partnership, in doing so we also believe in building strong relationships.
Relationships that surpass possibilities and expectations and offer you confidence in knowing we'll do things right while valuing our clients and the communities they serve. It's a team effort.
Doing actual backflips isn't our strong suit. But on the other hand creative solutions are definitely our thing. The twist is in the discovery process.
A formula of traditional problem solving — with a backflip approach. Covering more than three decades of experience, you can be confident we can assist you in finding success across all your media, design, and strategy needs.
The amazing people and stunning surroundings here in the Mid-South and beyond are inspiring… dare we say breathtaking. We've never felt more at home then anywhere else we've hung our hat.
This is the driving force and inspiration behind our desire to give back to our incredible community, to assist in building successful businesses, and contribute to a stronger more vibrant world in which we live.
Pete is an award-winning creative for his videography, photography, and design solutions through his creative and storytelling approach. He has over 25 years of experience in the visual creative space which include Design, Director of Photography, Producer, and Art Direction. His work has been seen on Networks such as ESPN with client work viewed around the globe. Pete is also an Associate Professor of Art and Design at the University of Central Arkansas, creator and host of Design Dedux Podcast, and founder of Twist Creative Studio.
Brent is an Emmy award-winning cinematographer with over 15 years of digital and national television experience. He was Director of Photography for P. Allen Smith's Garden Home, Garden Style, and Garden to Table. In his preproduction, product, and post production Brent utilizes the latest creative technology and is proficient in direction of photography, lighting design, and camera operation with experience ranging in RED, Canon, Sony, Blackmagic, Arri, Fujifilm, and DJI. Brent is also founder of Brent Walker Films.
Brittany is a graduate of UALR and received the Outstanding Marketing Student award in 2011 and in 2022 recognized by AY Magazine as a 2022 Intriguing Women. She has been involved with businesses across Arkansas through sharing their stories of success and growth. Brittany's expertise spans across digital and print marketing to TV advertising and beyond. She is driven with assisting businesses reach their goals and in visioning their opportunities ahead. Brittany is also COO at American Business Engine.
Ti thrives in developing websites, digital marketing materials, and social media marketing. His focus is on key results and quickly adapting new insights. He enjoys networking, relationship building, and learning new perspectives. Ti currently holds several positions with organizations such as the North Little Rock Chamber of Commerce where he has been recognition as a NLR Young Professional, chairman of the Power Hour leads group, and a member of the Vanguard Committee. Ti is also founder of American Business Engine.
Listening first! Hearing you telling us your stories, needs, and goals is KEY to assisting us to help tell your story. Our creative storytelling focuses on you first and are then envisioned differently — with a twist. The twist is in our discovery process; a formula of traditional problem solving with a backflip approach. Just so you know, actual backflips aren't really our thing, however creative thinking that gets results is our lane of expertise.
From start to completion we concentrate our attention on your success through powerful messaging, brand thinking, marketing and advertising focus, communication centeredness, and most importantly success.
Twist Creative Studio provides unique creative strategies through media communications and design solutions for aspiring businesses and brands who are ready to be energized in an era where online voice is pivotal to launch your business to new heights.
Our vision is to position ourselves to be the most customer-focused team taking our clients beyond achieving their expectations to establish new aspirations and discover future opportunities.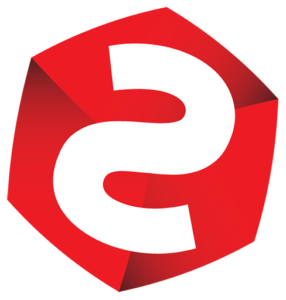 EQUIPMENT & GRIP (for more details please call)
Cameras & Lenses
Canon C70
Blackmagic Pocket 6K Pro
Blackmagic Pocket 4K
Canon EOS R6
Canon EOS R
Fujifilm X-H2S
Canon EF 11-16mm, 18-35mm, 50mm, 24-70mm, 24-105mm, 100mm, 70mm-200mm
1.7x Metabones Canon EF lens to Canon RF mount T Speed Booster adapter
1.7x Canon EF lens to Canon RF Mount Adapter
Tilta & Smallrig Matte Boxes
Variable Neutral Density, Polarize, Mist, and other various filters
Action Cameras
Drones
DJI Mavic Mini 2
DJI Mavic Pro 3
Video & Monitors
ATEM Mini Extreme ISO
Live Event Production Rack System
Ninja V 5" monitor (2)
27″ Field & Directors Monitors (2)
Wireless Client Monitor
Glide Gear

TMP-500 Teleprompter
Supports & Gimbals
Ronin S2 gimbal (RS2)
Proaim Modus 2 Track Dolly System w 12′ Straight Aluminum Track Set
Proaim Swift Camera Dolly System,
ProAm Orion DVC210 8′ Camera Crane/Jib
Libec ALX KIT Tripod and Fluid Head, Dual-Base Fluid Head, S12 Slider (47″)
Manfrotto MVT502AM Video Tripod w Pro Video Head with Quick-Release and Flat Base
Audio
Rode NTG3 Shotgun Microphone
Rode NTG2 Shotgun Microphone
Boompole & Blimp
Sennheiser

ew 100 ENG G3

Wireless Lavalier Microphone Kits
1x Sennheiser Handheld Wireless Microphone
2x Shure SM58 Microphones
4x

TM-95GN Desktop Microphones

Rode Wireless Go 2 Microphone
Rode Videomic Go
Lighting
LED Lighting kit 1; VL300, VL150 LED, 200w Bi-Color Zoomable Light
LED Lighting kit 2; (2x)300w, 200w, 100wRGB
2x Fovitec 900XB Bi-Color LED Panel
Grip
4x Impact spreader stands
2x mid-size spreader stands
2x mini-size spreader stands
2x boom arms
2x Impact Pro Backdrop Support Kit
1x 4×4

Butterfly Silk Scrim Diffuser Kit

1x 6×6

Butterfly Silk Scrim Diffuser Kit

1x 8×8

Butterfly Silk Scrim Diffuser Kit

Impact PortaFrame Scrim Flag Kit (24 x 36″)
1x Chroma Muslin Background 10×24' Green Screen
2x Muslin Background 10×24' White
Variuos Grip Gear: Studded C clamp, Alligator clamp, Cardellini clamp, Power cords, etc.
Photography Gear (base)
Flashes; V1, 2x AD200, 2x AD400
Various Softboxes and Diffusion Umbrellas
Various Colored Backdrops w Travel Kit
Additional Various Gear
Message from the founder…
Funny thing happened on my way to… Oh wait that's for another time. It all started when I was very young — true story, seriously — I've always had the tickle for being creative. I love art and design and my interests encompass communication and design across all media.
From video production to graphic design, social media strategies to creative consulting, corporate to products, and service to B2B; we have experience working within your focus; just take a look at our portfolio.
I am interested in learning about everything, and I have passions for… playing the drums (not a talent), KISS, Johnny Cash, Chicago and Memphis Blues, fly fishing, mountain biking, kayaking, hiking, the outdoors, binge watching YouTube, Podcasting… I started rambling, let's just say many things.
I would love the opportunity to chat, either in person or online, about your video production, design solutions, and media communication needs. I would enjoy discussing how we can assist in your business success, let's connect. We'd enjoy working with you and learning all about you.